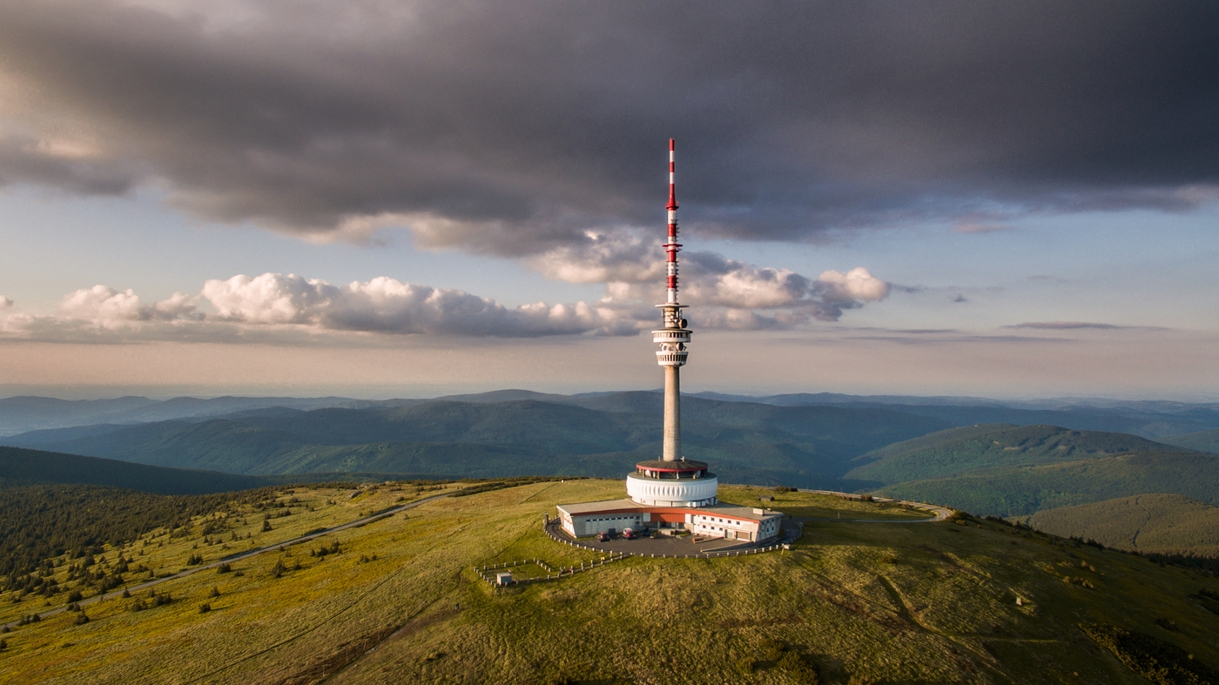 Praděd, the highest mountain in Moravia and Silesia (1492 m), is a symbol of the Jeseníky Mountains and the whole region.
A neo-Gothic style lookout tower was built on the mountaintop in 1912 but was removed in 1959. The current tower was built in 1983.
Praděd is an important crossroads of hiking routes and cycling tracks. The highest ski resort in the Czech Republic is located nearby.
On the top of the mountain, there is a boundary stone of the Order of German Knights and Bishops of Wrocław from 1721.
The peak and its wide surroundings are designated as the Praděd National Nature Reserve, which is of international importance. It includes the peak of Praděd, Bílá Opava, Divoký důl, Petrovy kameny (Peter's Rocks) and Velká and Malá kotlina. On the area of 2031 ha, there are rare alpine communities, forest covers of a primeval forest-like character, glacial kettle holes and others.
The reserve contains a number of unique communities with many rare species of plants and animals. The area of the Great Basin is the richest floristic locality in the Czech Republic. Strict conditions apply throughout the reserve to protect this gem of the region.