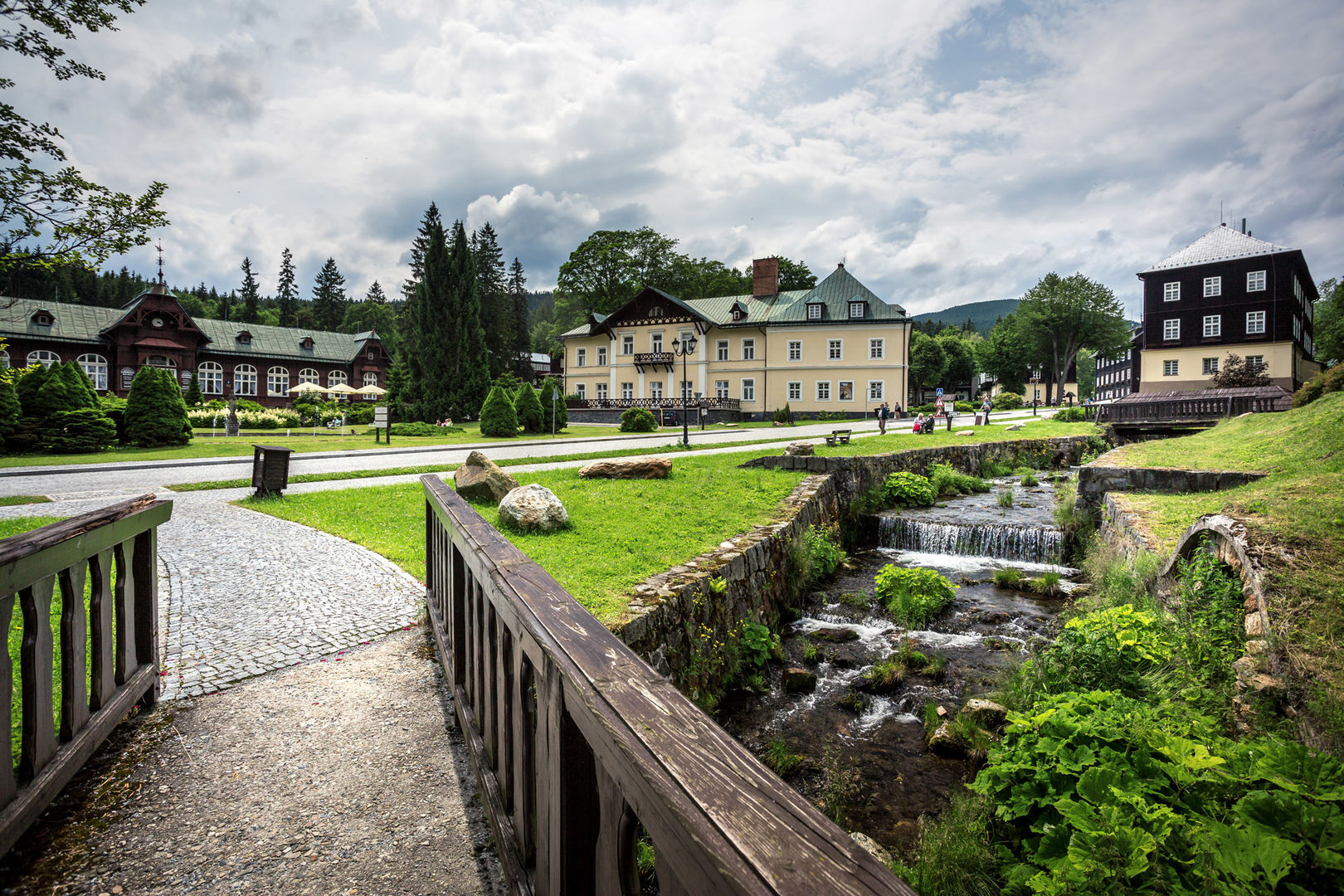 Karlova Studánka Mountain Spa
The spa, surrounded by a mountain landscape, boasts the cleanest air in Central Europe. Timbered spa buildings complete the overall atmosphere.
Karlova Studánka is a spa with a two-hundred-year tradition. It is located in the Hrubý Jeseník Mountains at an altitude of 800 m above sea level in the picturesque valley of the Bílá Opava River.
The natural healing resources in Karlova Studánka include, besides the climate, natural carbon dioxide and mineral water, which is used for preparing carbon dioxide baths and peat wraps, for inhalation and drinking. Popular spots include the pool with warm salt water (32 to 34°C), underwater loungers, benches and massage jets. There is also a hot tub, Finnish sauna, tepidarium and salt cave. The spa park is decorated with an artificial waterfall and a geological exhibition of rocks from the Jeseníky region.
The spa offers a comprehensive spa treatment for upper respiratory tract diseases, oncological diseases, vascular diseases (high blood pressure) and musculoskeletal diseases (joint and spinal problems). There are also recreational and relaxation programmes with different lengths of stay.
Natural mineral water has a high content of carbonic and metasilicic acid. It is used to prepare carbonate baths and peat wraps, as well as for inhalation and drinking. The unpolluted healing climate of Karlova Studánka is unique!