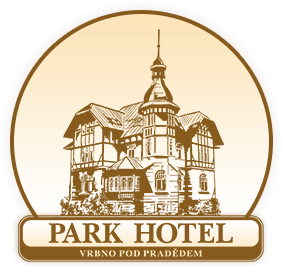 IN STYLE IN THE VRBNO
Welcome to our Vrbno Hotel, which will inspire you with its family atmosphere and the First Republic spirit in the picturesque foothills of the Jeseníky Mountains.

Free parking
The hotel offers parking on site.

Selected cuisine
Our restaurant offers Czech cuisine and an enjoyable environment with helpful staff. For our guests, we prepare game dishes or traditional regional specialities.

Excellent morning coffee
Waiting and getting up can be pleasant! We offer coffee in our hotel.

Transportation
Transportation to airport, station (bus, train), skiing etc. and back can be arranged in the Parkhotel. About price you will be informed in Parkhotel.
Trips around the area