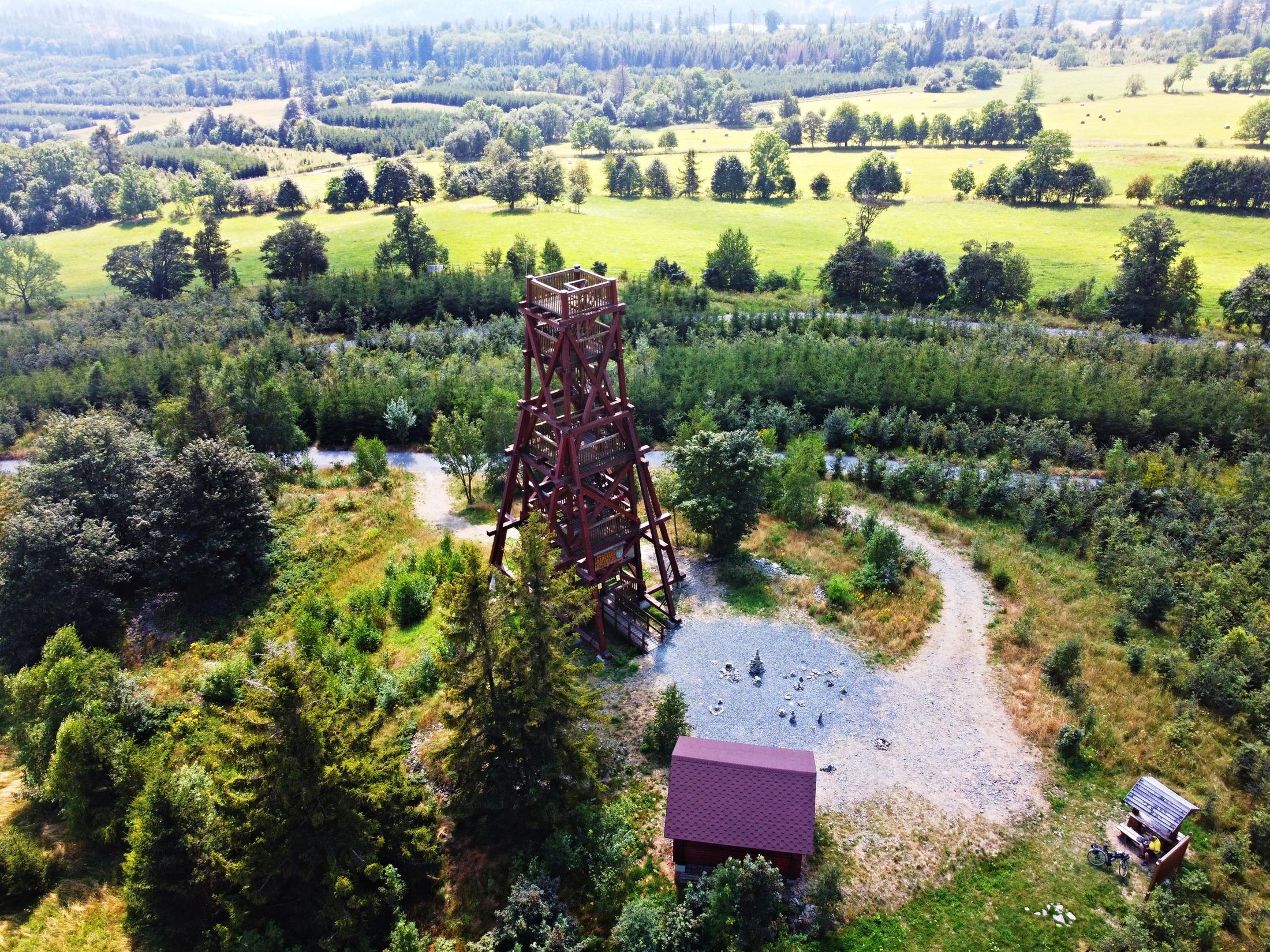 Lookout tower on the rock near Holčovice
The lookout tower can be found on the southern unforested slope of Moravský Hill at an altitude of 782 m above sea level. The lookout tower is 20 m high. The model of the no longer existing lookout tower, which stood on the highest mountain of the Jizera Mountains – Smrk – until 1946, was chosen as a model for the design of the lookout tower.
A perfect replica of this lookout tower from the Jizera Mountains also stands in the Prague Zoo. The wood used to build it came exclusively from local forests. The tower opened to visitors at the end of October 2013.