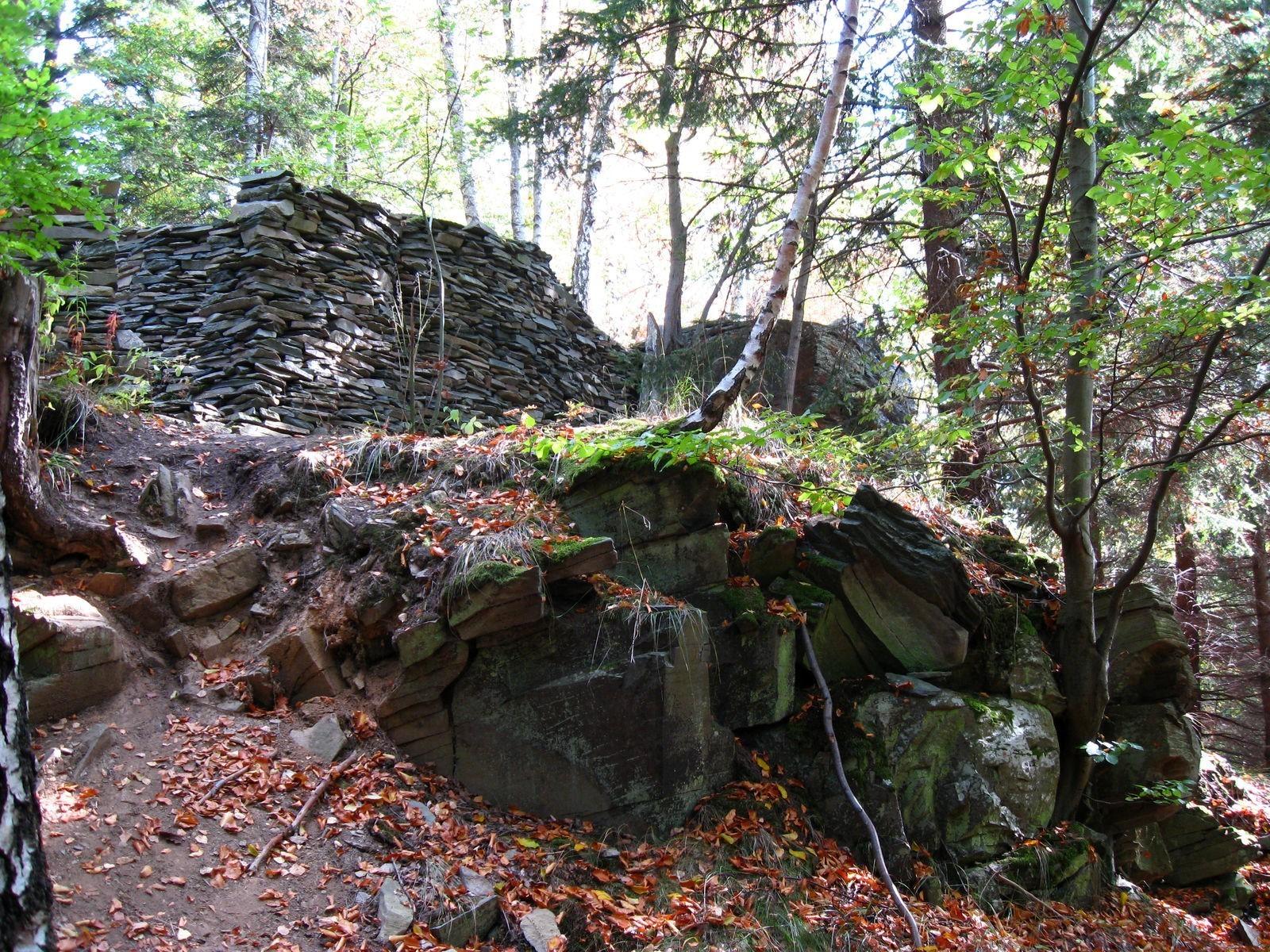 Ruins of Freudenštejn castle
Freudenštejn (also Friedenstein, Old Fürstenwald, Pustý hrádek or Karlovický hrádek) was a Silesian castle located in the cadastre of Vrbno pod Pradědem, about 2 km southwest of Karlovice. Today, the castle is a ruin. Since 1958, it has been protected as a cultural monument of the Czech Republic.
The castle was built at the narrow end of a rocky ridge falling steeply into the valley of the Zámecký and Uhlířský Brook. Like in the past, the castle is accessible from the west. The castle was entered through a tower gate, which was probably protected by a tower. The road continued through the moat, and the core of the castle was entered only on foot, by steps and a gate to the courtyard, where a small palace of about one storey stood.
A marked hiking route leads to the castle from road II/452.